Edgewood ISD's community grant at ET Wrenn Middle School made it possible for a teacher to install an exciting agility course for their students. 
E.T. Wrenn Middle School Special Education teacher, Ms. Berachis Oatis, wanted to find another outlet for her students to express their energy and frustrations. She had heard of the Blue Cares SAPOA Outreach Community Grant and decided to take the opportunity.
"I was originally looking to get a grant for my classroom because I had a student that was so full of energy and didn't know a positive way to express his frustrations. I knew there was a need to do better for our students."
So Ms. Oatis got to work. She researched what she could add near the school's practice field and checked with coaches to see what would be beneficial for everyone. She then proposed a grant to SAPOA Blue Cares for an intense but fun agility course.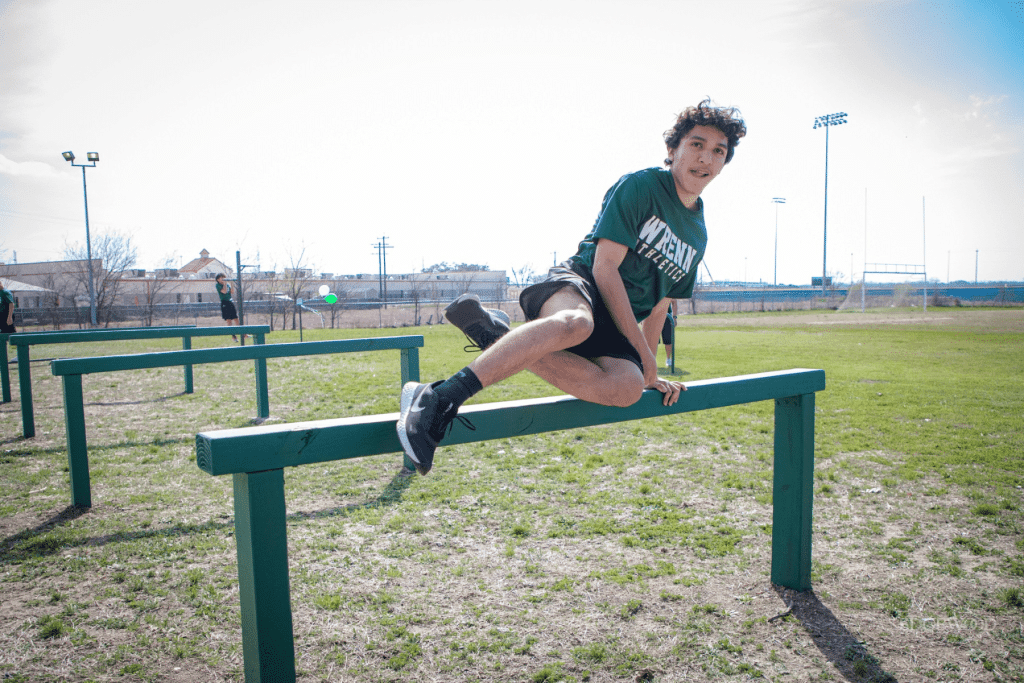 The organization approved and with the help of EISD Grounds Crew, the agility course is now ready to be used. The course includes a knee lift station, tire flipping, balance beams, wall climb and more.
Ms. Oatis says she is very happy to see her vision come to life. "The students love the course, it is being utilized by many students and staff. I plan to add more items as we continue to grow to accommodate more learning opportunities."