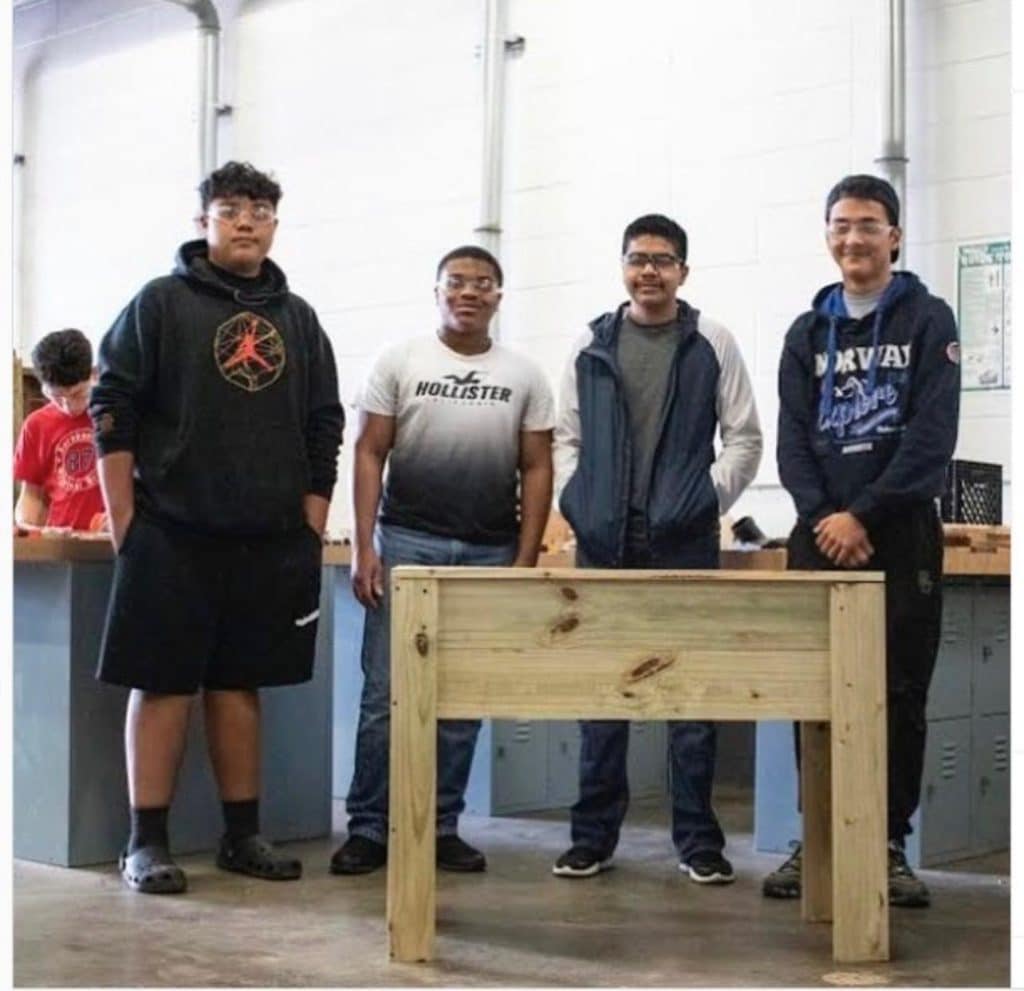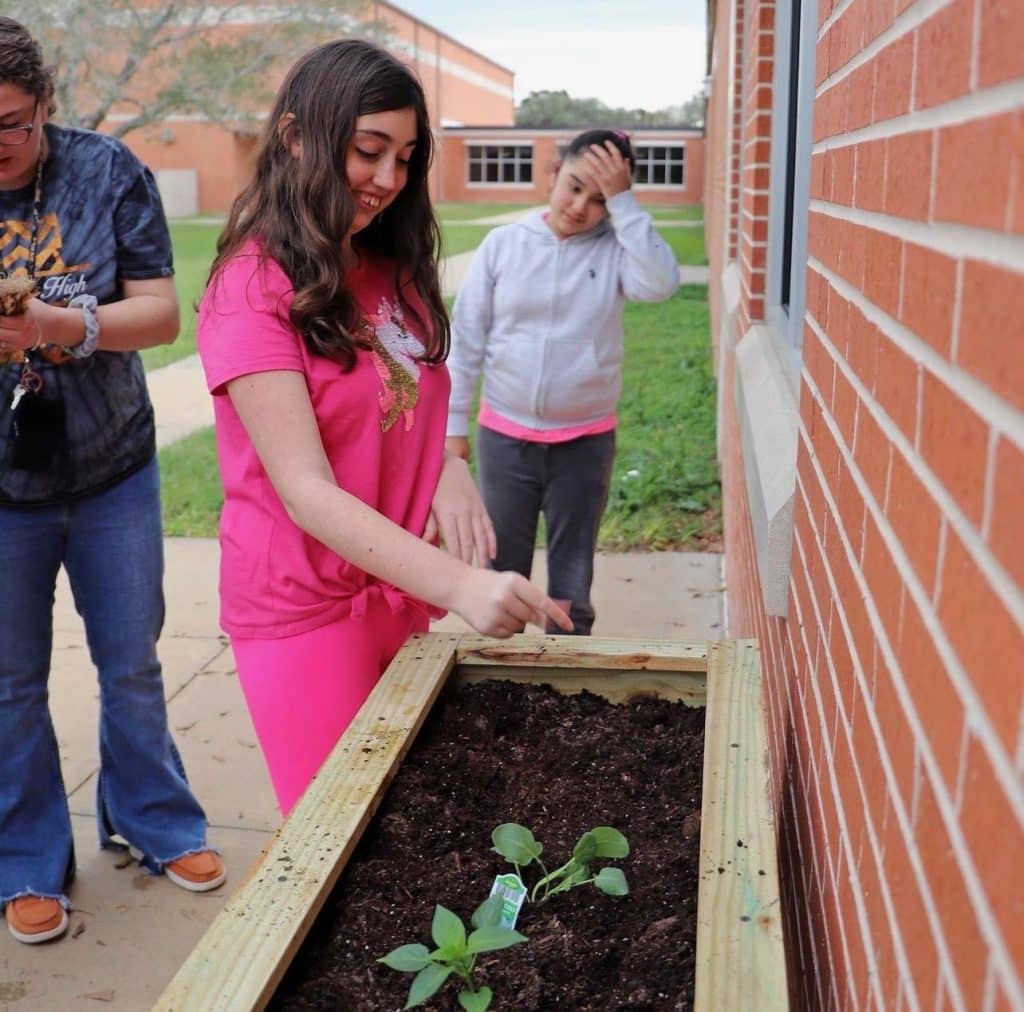 When looking for a class project that would give her students a hands-on learning experience while teaching them responsibility, Alvin Junior High teacher Kaelin Garcia started looking into ways to create a class garden on campus.
A garden is a great way for her students to learn responsibility while getting their hands dirty. When the plants are ready to harvest and eat, it will also provide them with an opportunity to learn household kitchen and cooking skills, she said.
Unfortunately, she found out quickly it wouldn't be possible to dig a garden on the grounds of AJH, and instead Garcia had to pivot to plan b – a raised garden bed.
But a raised garden bed came with its own set of obstacles, namely, the need for wood and someone with the know-how to build it, Garcia said.
Enter: the Alvin Home Depot and Alvin High School's introduction to construction class.
Home Depot went above Garcia's expectations and donated all of the wood needed for the garden, and made sure it was treated to withstand being outdoors. With materials in hand, she reached out to Douglas Olsen at Alvin High School to see if his students could take on the project, and luckily, Raymon Mayo's introduction to construction students Miguel Arredondo, Christopher Dale, Carlos Flores, Alex Argueta were up for the challenge.
It took them a couple of months to build in between other class projects and it was delivered to AJH earlier this month.
Once the garden was on site, Garcia's students got down to work a week later and planted their first batch of class vegetables – onions, yellow bell peppers and broccoli.
While the older students might not realize it, their work on the garden will go far beyond the structure they built, Garcia shared.
"They did more than just help them grow plants, they are helping my students grow their knowledge in the classroom and in everyday life," she said.