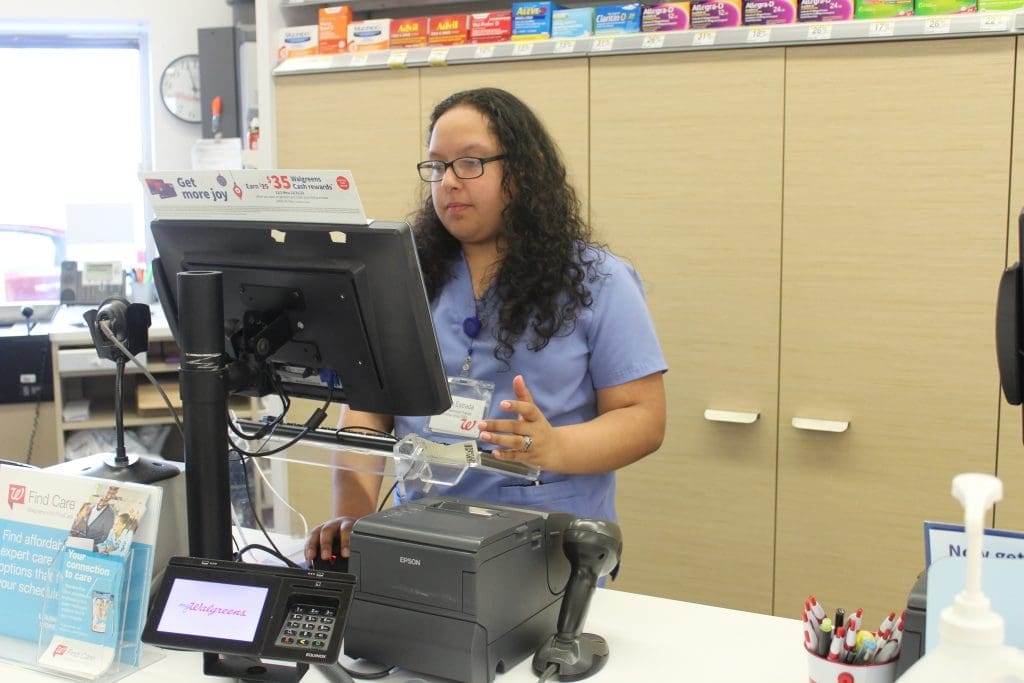 DHS senior Toi Goffney spends two mornings each week to learn alongside a dental hygienist at League City Family Dentistry. Victoria Estrada and Aracely Pena, also seniors at Dickinson High School, are learning about filling prescriptions, working with insurance companies, and helping customers while getting paid through part-time jobs in the Walgreens pharmacy.
Approximately 91% of Dickinson High School students are enrolled in at least one career and technical education courses. CTE programs gives the students marketable skills and certifications they need after graduation. Dickinson ISD offer 10 out of 14 Texas Education Agency Career Clusters, which contains 27 different pathways leading to industry based certifications
As part of the senior-level practicum course, students divide their time between classroom instruction and hands-on experience working directly with a community healthcare partner. Classrooms are set up with the equipment and tools similar to what student's see in an actual healthcare provider's office. Dental chairs with a replica of a patient's mouth and a mock pharmacy with prescriptions are just some of the items incorporated into the classroom. After several weeks of learning how the equipment works, students transition into the workplaceto learn alongside healthcare professionals. In the dental classes, partnerships are available with League City Family Dentistry, Texas City Family Dentistry, Citrus Dental in Texas City, Bacliff Dental, and League City Pediatrics, while the pharmacy students have onsite opportunities at several Walgreens and CVS locations, and at Sullivan's Pharmacy in Bacliff.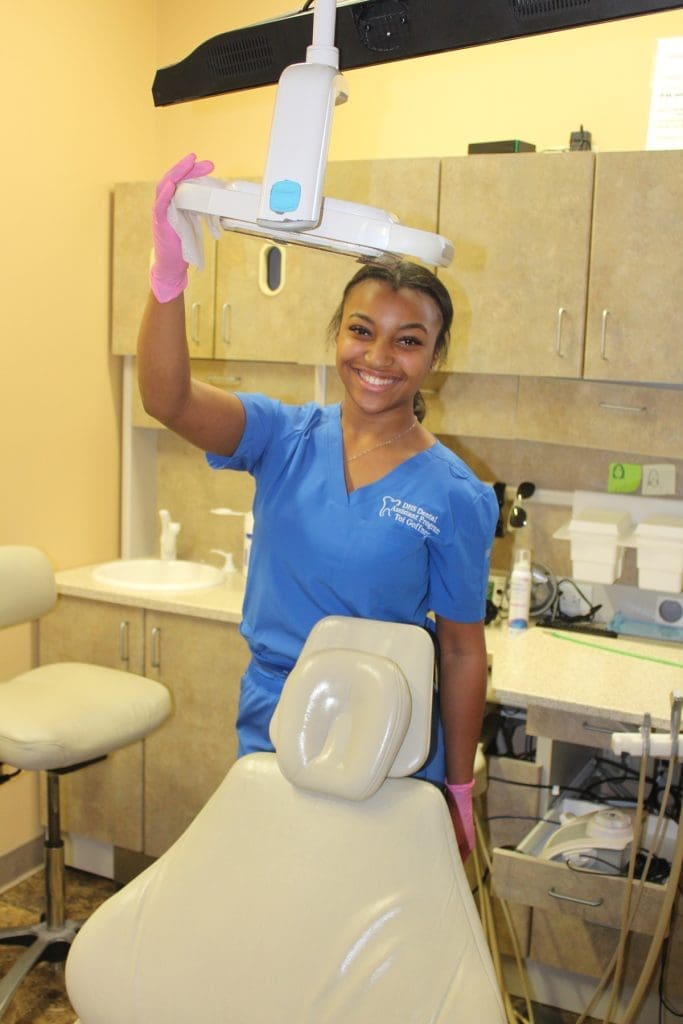 In the dental practicum class, seniors learn the basics of tooth numbering and the sterilization process, while getting comfortable working in someone else's mouth. Student taking the course through a college or trade school could expect to spend anywhere from $10,000-$15,000, so having the opportunity to take the course and certification exam while in high school is a huge financial savings for the students and their families.
In Pharmacy, teacher Lacey Jackson has 12 health science practicum students, who have all been placed with internship opportunities, including two in paid positions. Jackson said her course covers 200 of the most common medications; teaches important job skills in professionalism, interviewing and customer service; filling and interpreting prescriptions; and other pharmacy technician job duties. The students' complete online modules through the National Healthcare Association, which are all part of the process to prepare for the state exam, which is given in April. Out of high school, once earning their certification, students can expect to find jobs making $18-$19 an hour. Having these hands on opportunities teaches patience, how to control how to speak to patients, and provide her valuable real life experience in the pharmacy.
These students will be one step closer to their career goals once they successfully complete their course, pass their certification exams, and walk across the high school graduation stage. No matter what the future holds, their work during high school will put them on the right track to a career in a healthcare field.
Source: Dickinson ISD Website
Blog by: Emily Zhou, Intern, UT Austin