Understanding the Choices and Guidelines for Finding a PreK
My kids are in elementary and high school, and it seems like a lifetime ago when they started their first day of Pre-K. As I think back on that time, I recall it as being one of our family's most stressful times.  I had NO IDEA where to start when it came to finding a PreK near me.  There were so many options and I wasn't even sure if it was the path we should take.  Friends would recommend their beloved preschools near me, and I would listen, nod my head, and politely say, "Thank you, I'll check that out."  However, my mind and heart were a whirlwind of confusion.  
When my second child reached preschool age, I was calm and cool because I had been through it before, and I knew what to do.  But I'll never forget the struggle of finding that first preschool as I struggled to place my baby in others' care.  The tears (mostly mine) and the self-doubt (is this the right decision?) were overwhelming. By the time child number two entered preschool, we were more seasoned and confident. Our response was more along the lines of, "Here she is! Have fun!" That said, we distinctly remember our very first time and that heartbreaking drop-off.
Visit Go Public's Education Timeline- The Ultimate Parent Guide for Navigating Pre-K through Graduation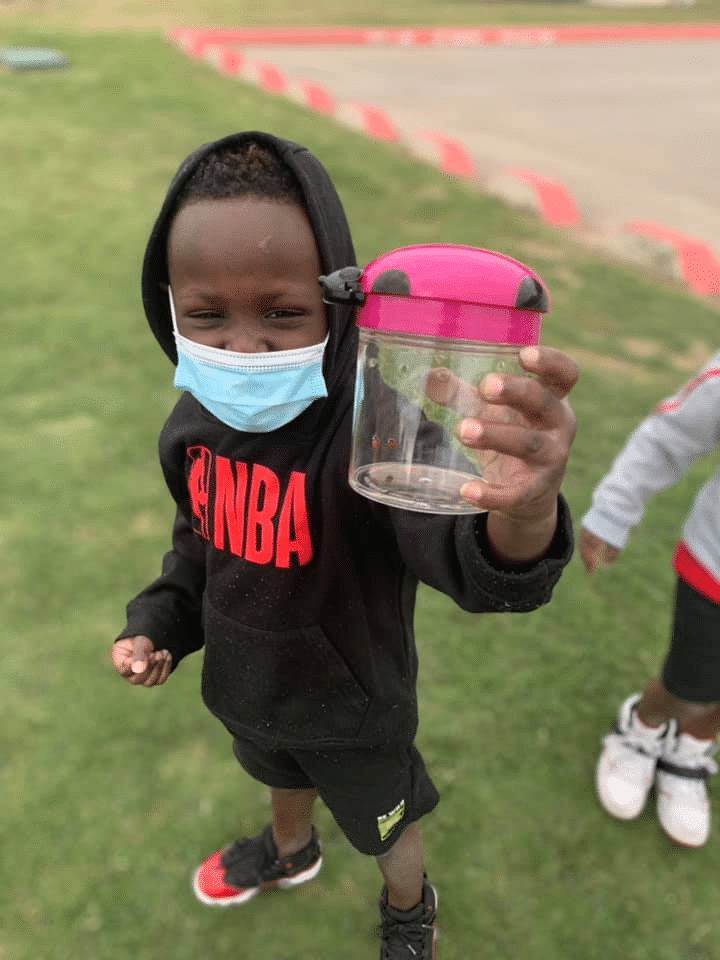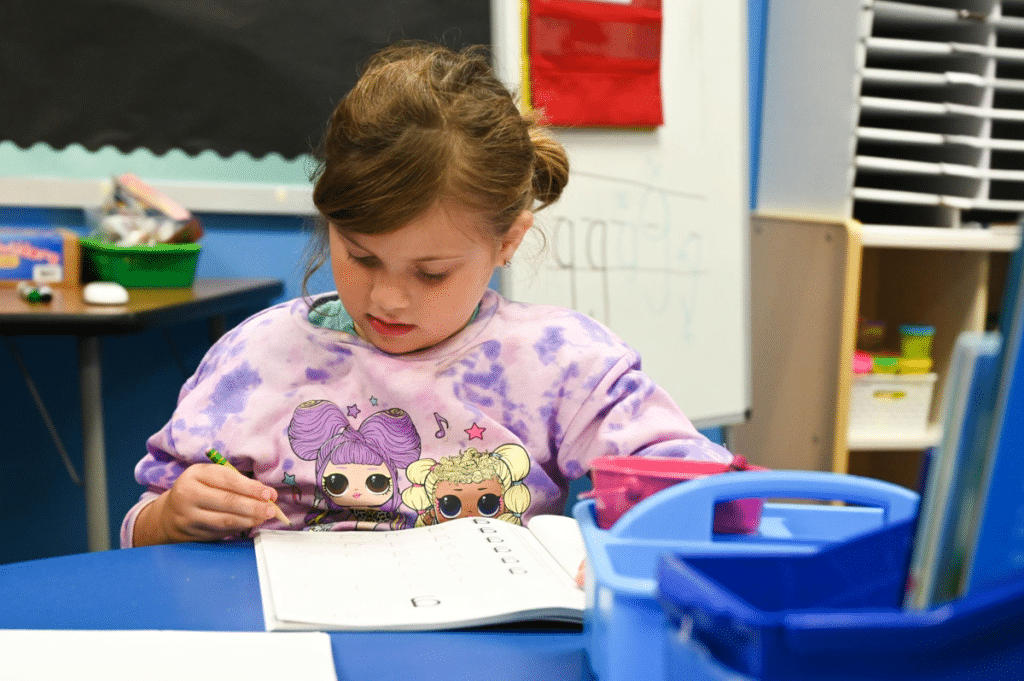 Why can the Pre-K decision seem daunting?
I think it's the fear of the unknown. However, once I understood all of the benefits of Early Childhood Learning and how much support exists to guide me through the process, I realized it's not daunting at all. When it comes down to it, our public schools have a variety of Pre-K programs and options for parents of young children.  This enables them to get a head start on learning.  This wasn't really an option for my parents' generation, and I feel fortunate to have such a valuable service available now. 
Let's break down the different Pre-K program offerings.
Head Start/ Tuition-Free
The largest preschool/ Pre-K program in the country is Head Start, which can be administered by public and private schools and organizations. Head Start programs exist in every major city, as well as many smaller cities across America. The Office of Head Start oversees and grants government funding to Head Start agencies across America.  The program provides emotional, social, physical, and nutritional support to children from low-income families. Children who qualify for Head Start can receive benefits as early as birth and up to age 5 as they enter kindergarten. 
Children can also attend free Pre-K if they are a child of a member of the United States military.  Additionally, if the child does not speak English, or if the child has ever been in foster care, they are eligible for free Pre-K. 
Low-Cost/ Tuition-Based
For families that do not qualify for Head Start or free Pre-K benefits, our public schools offer Pre-Kindergarten programs at a low cost.  Tuition for these Pre-K classes varies depending on the district.  For a full list of Pre-K maximum tuition costs in Texas public school districts, check out this detailed list.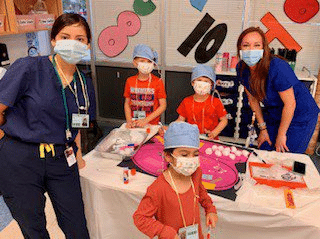 Why choose Pre-K for your child?
Smooth Transition into Elementary
Attending Pre-K benefits children by giving them a head start on their educational journey.  Pre-K students transition into kindergarten and elementary school more smoothly than those who do not attend Pre-K.  They become comfortable in their school environment so they are less apprehensive when it's time to enter "big kid" classrooms. Additionally, your child does not need to be potty-trained in order to attend Pre-K classes.  The trained staff is educated with district guidelines to support you and your child's potty-training goals.
Early Childhood Intervention
Children in Early Childhood Education programs are identified as special needs earlier than those who wait to enter school at a later age.  Therefore, these special needs students can begin to receive support and resources as soon as they are diagnosed. The Preschool Program for Children with Disabilities is an excellent source for further information on special needs in Pre-K.
Qualified Teachers
The Texas Education Agency mandates that all Pre-K instructors are properly trained. Pre-K teachers in Texas are certified Early Childhood Education teachers with experience in child development, special education, and/or professional development.  Teachers are trained to monitor academic growth and developmental milestones. You can rest assured that your kids are getting quality childcare and age-appropriate education.
What does the Pre-K curriculum cover?
Prekindergarten curriculum in Texas is expertly well-rounded. The TEA assures us that Pre-K programs teach basic concepts in the following areas:
Physical and Social Development (Building strength and coordination, taking turns, sharing)
Language and Communication (ABCs and their associated sounds, paying attention. asking questions)
Math (Counting and recognizing numbers 1-20, sequencing, sorting)
Science (Following directions and exploring science experiments)
Social Studies (Following routines and rules, celebrations)
Fine Arts (Introductions to arts and crafts, creativity, theater, dance, music)
Technology (Using educational devices in the classroom)
Emergent Reading (Vocabulary words, simple letter sounds)
Emergent Writing (Writing their name, letters)
For an example of common Pre-K worksheets, click here.  These will give you an idea of the type of curriculum you can expect your child to learn in Pre-K programs.
What documents are needed to register for Pre-K?
The only documents that are required for Pre-K registration are:
Child's birth certificate
Immunization records
Proof of address (electric bill, lease)
Parent ID
Finding the BEST PREK NEAR ME
Who can help me navigate the process?
During my Preschool research to find a Pre-K, I learned that our school district's Early Childhood Education program administrators sincerely WANT TO HELP you navigate this process.  If you have questions, no matter how small, simply contact your district directly.  There is staff available to assist you with registration, planning, resources, early intervention services, and much more. There really is no need to feel intimidated by finding the right Pre-K program for your child.  Your district authorities are there to help make this a smooth process and memorable experience for you and your child. You can also use the TEA's School Finder tool to find a Pre-K or preschool.
Check out this video from San Antonio ISD on the benefits of   pre-k and preparing for kindergarten!
Find more information and helpful resources about Pre-K programs at the Go Public- Pre-K Program page.
Check out this fascinating infographic from Urbanchild Institute on Pre-K impact on students' futures.
This article from Education Week praises high-quality Pre-K programs, like those in San Antonio:
Helpful TEA Links: