Northside ISD students spend time after school exploring space-related activities and visiting with special guests!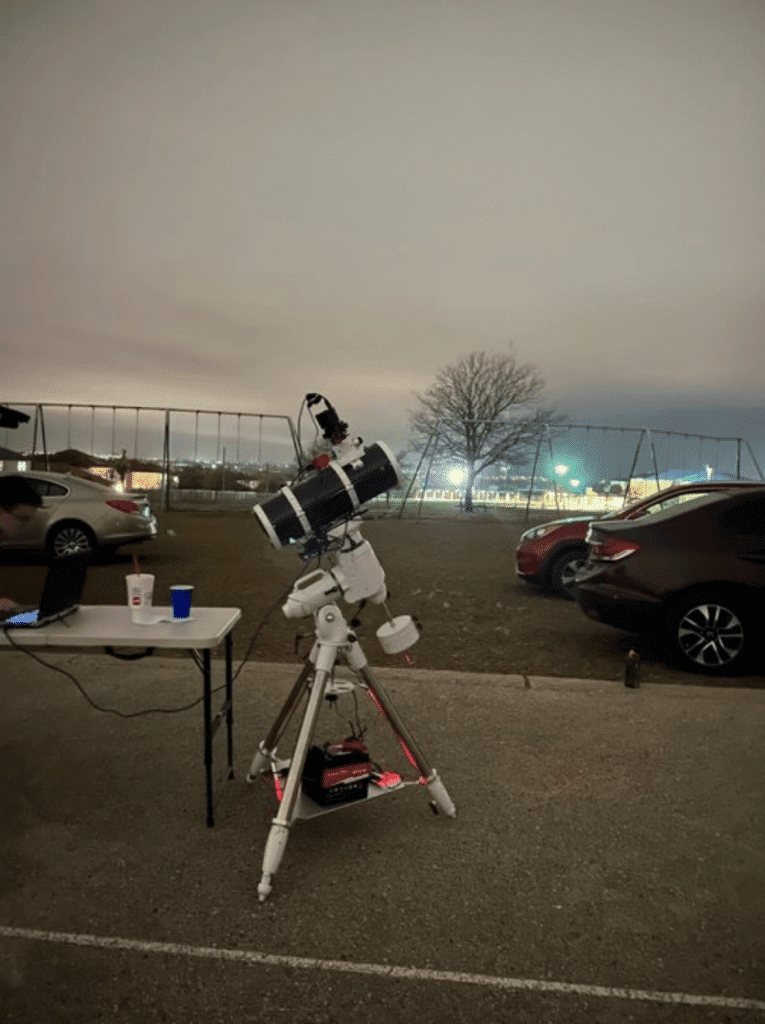 More than 500 fifth graders from across NISD had the opportunity to look to the stars during the Young Astronauts program held at Ward Elementary School.
Young Astronauts is an after-school science enrichment program for fourth and fifth grade students. The topic changes each year, and all lessons and activities focus on building student interest and understanding in the area of space science.
This year's topic, Rockets, was especially exciting! Each year the program culminates in an evening for the 5th grade students to engage in space related activities and gaze at the night sky and its features through telescopes. The elementary science team partnered with UTSA's Sidewalk Astronomers, as well as NISD High School Astronomy Clubs, to provide telescopes and volunteers who guided the Young Astronomers.