Ricardo Torres, a Spanish teacher at Friendswood ISD , has a passion for climbing and scuba diving, He currently holds the world record for a mixture of climbing and scuba diving in Chile. 
Ricardo has lived an incredible life full of adventure and risk-taking. The first Latin American to summit Mount Everest and to complete the double version of the 7 summits has pride in teaching the language he loves and adores.
He has fought many challenges where he has seen death, and once he felt like he was dead for over a minute while swimming in a frozen lagoon. Ricardo has a ton of experience and is also named the Sportsman of the Century and decorated Sportsman of the year by former Mexico president Carlos Salinas.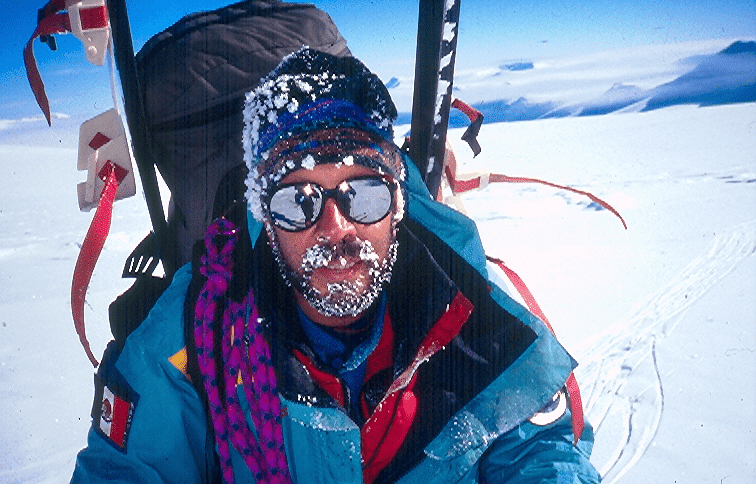 Torres states, "I am blessed because I have a wonderful team. No one achieves anything on their own. I had the best team possible during my four years in Quest Sped FHS, and now I have found a new home in World Languages with my amazing new partners. Borrowing Isaac Newton's words, I always remember that if I can see far it is because I am standing on the shoulders of giants. And in Friendswood ISD, there are so many that have allowed me to achieve new heights." He also mentioned how climbing mountains get criticized and to that he states, "In the end, one may think that climbing is not going to solve the world's problems, or meaningfully contribute to people's lives. For me, mountains are like staircases that take me closer to God and I have seen His hand in every snowy summit, with His hand tracing sunrises, valleys, rivers, oceans, and deserts, giving us nature, His greatest gift."
Blog by: Cris Olvera, Go Public Intern