Just before School Lunch Week (Oct.9-Oct.13), Northside ISD Child Nutrition Services and Carnahan Elementary School hosted News4 anchorman David Chancellor for a story on the history of school meals. For context, school meals were put into law by Congress with the National School Lunch Act in 1946. That mirrored what civic and social organizations were doing, which was providing volunteers with meals. Once established, schools had to meet nutrition standards and implement healthy practices for preparing food. That brings us to now.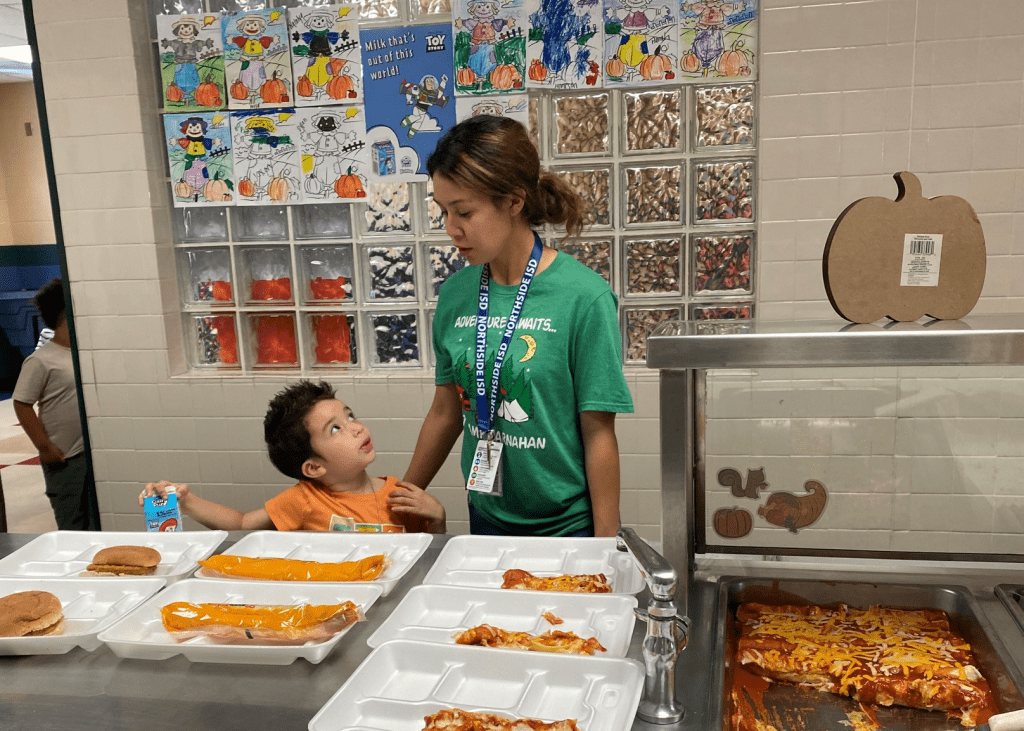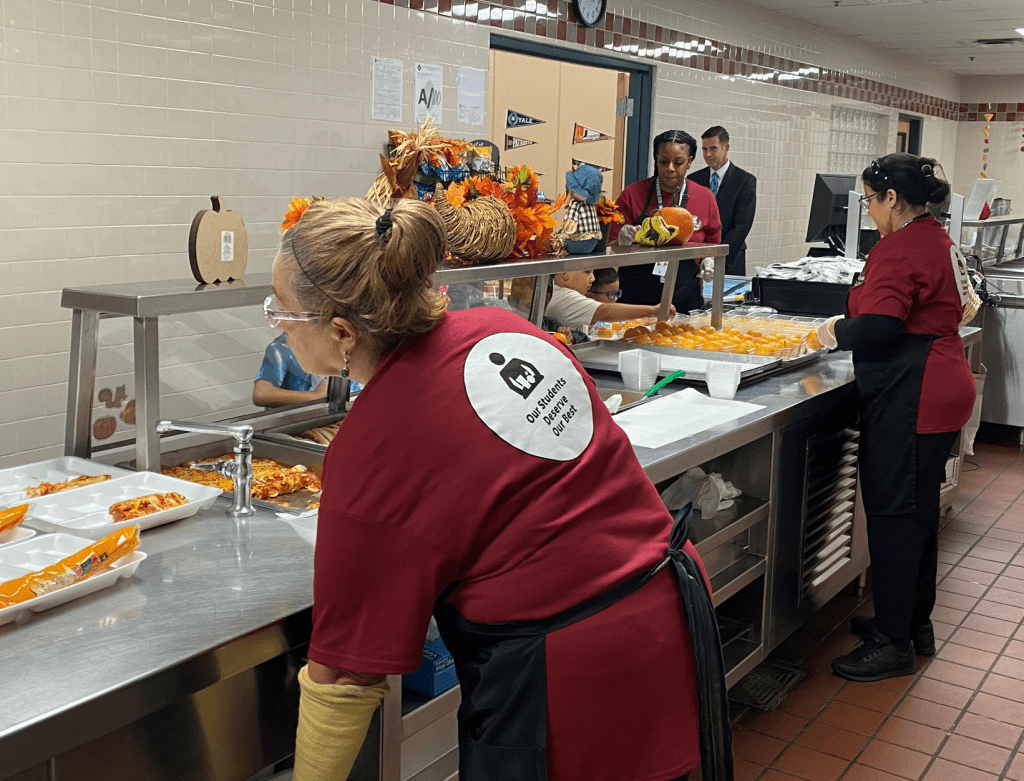 Chancellor was briefed on NISD's process for getting meals on the table. Of course, this starts before the school day does, with kitchen staff arriving hours before breakfast. At that time, they prepare to provide "tens of thousands of meals a day. Yes. Yeah. 90,000 meals between breakfast, lunch and supper."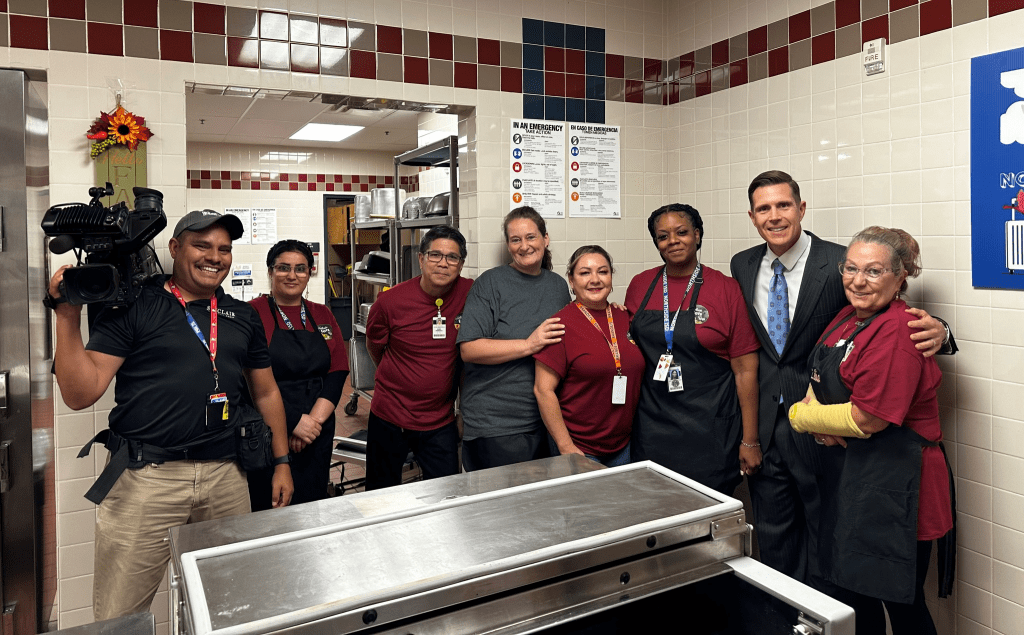 In that process, it is important to get the food out of the kitchen, and into stomachs. Further, these staffers have the responsibility of picking and making nutritious choices in accordance with USDA guidelines. However, "sometimes kids eat with their eyes. So, whatever they see, it has to be why they want to see. And they will take it they like the way it is presented to them." Therefore, the staff is tasked with not just quantity and supply, but quality and demand. Cooks at the whims of kids tastebuds, and they do it with grace. With that, they have taken it upon themselves to attend food shows, and even hold taste testings with the kids. It looks like NISD has an appetite for satisfying their students needs, with some yummy choices available.