CTE -Business, Marketing, and Finance
The Business, Marketing, and Finance Career Cluster includes careers in planning, organizing, and evaluating business functions. These skills are essential to productive and efficient business operations.
CTE's Business, Marketing, and Finance path focuses on training for careers in business management, entrepreneurship, accounting, and marketing
CTE students interested in the Business, Marketing, and Finance cluster are encouraged to look into student and professional organizations like Business Professionals of America (BPA), Future Business Leaders of America (FBLA), and DECA. They can also work an internship with a local business, the chamber of commerce, a management consulting firm, insurance agency, marketing firm, or an accounting firm.
The Business Management program teaches CTE learners to plan, direct, and coordinate the administrative operations of an organization. Students learn the skills to formulate policies, manage operations, and allocate materials and resources. 
Certifications in Microsoft and Google, or project management are a smart way to begin the journey to business management.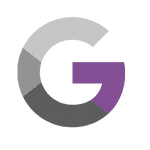 Microsoft Office Certification and Google Certification
For many CTE students, learning certain skills in Microsoft Office, Google G Suite, and PowerPoint, can be valuable to success in college and business. Students can begin their certification as a Microsoft Office Specialist or Expert in Microsoft Excel, Microsoft Office Specialist, or Expert in Microsoft Word while in high school.  They can earn qualifications to be a Google Cloud Certified Professional.
Microsoft Office Specialist (MOS) certification is the credential to validate skills at the Core and Expert levels.
(
Certiport
)
Project Management Certification
The Project Management Professional (PMP)® is the world's leading project management certification. Project Management Certification proves project leadership experience and expertise. It serves project leaders across industries and helps organizations find employees they need in order to perform better. (
PMI
)
CTE students can earn designation as
Certified Associate in Project Management while in high school in business courses.  The certification shows that students have people skills in order to be leaders.  It also proves students' ability to organize and manage projects successfully by utilizing the project management tools that they have used during classes.
Business Management careers are always in demand and cover a range of fields. Management Analysts, Administrative Service Managers, Operations Managers, and Research Analysts are some popular business management jobs available.
Management analysts, or management consultants, create a plan to improve an organization's efficiency. The primary management analyst job description includes advising managers to make organizations more profitable with reduced costs and increased revenues  The median annual management analyst salary is approximately $88,000. (BLS)
Operations research analyst jobs use mathematical and analytical methods to help organizations solve business problems, and they earn around $78,000 annually.
General and Operations Managers work within a government or organization to manage the finances and budget of the business. They oversee daily operations, create policies, and delegate jobs. General and Operations Managers can earn around $108,000/ year. (Campus Explorer)
The Entrepreneurship program of study teaches CTE students how to plan, direct, and coordinate the management and operations of organizations. Through this program of study, students learn the skills to create policies, manage daily operations, analyze management structures, and plan the use of materials and human resources.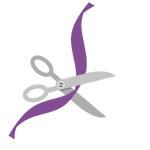 Entrepreneur Certifications
CTE programs in high school can prepare students for entrepreneurship by offering certification as an Entrepreneurship and Small Business Certified Project Consultant.
A degree in entrepreneurship prepares graduates to start their own businesses. They can also find careers as budget analysts and financial managers. Professionals with a wide variety of interests and goals can succeed as entrepreneurs. (Penn State Business)
Entrepreneurs can use services and opportunities like small business grants, small business loans, and project management consulting to start a business.  A project consulting group collaborates with entrepreneurs to develop project plans and assign project tasks and resources. (Better Team) Top management consulting firms, or strategy consulting firms, can help entrepreneurs increase business performance and create value for business owners.  (Street of Walls)
Accounting and Financial Services
The Accounting and Financial Services CTE program of study teaches students to examine, and analyze financial records. Through this high school CTE program, students learn the skills to perform financial services, prepare financial statements, give advice, interpret accounting records, and audit statements. This program of study also introduces students to mathematical modeling tools.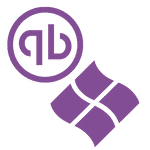 Quickbooks Certification and Microsoft Office Certification
CTE students can earn designation as a QuickBooks Certified User or a Microsoft Office Specialist or Expert to pave the path to careers in finance. 
Intuit Quickbooks training and/or Quickbooks online training can make it easier for a business student to learn how to set up an efficient business management plan.
Jobs in Accounting and Finance
Accounting and Finance jobs can include careers as loan officers, financial advisors, accountants, and auditors.
Loan officers evaluate, authorize, or recommend approval for personal and business loans.  Loan officer jobs typically require a degree in a field such as business or finance. Students wanting to learn how to become a loan officer may be able to enter the occupation without a degree if they have related work experiences like banking, customer service, or sales.  Many schools offer courses, training programs, or certifications for loan officers, although certification or a loan officer license is not required for employment. (BLS)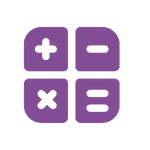 Accountants and auditors make up a large section of the finance industry by keeping businesses or organizations accountable for their financial records.
Accountants and auditors prepare and examine financial records. An auditor can conduct an audit, which is an unbiased examination and evaluation of the financial statements of an organization using a quality control process. The average accountant salary, or auditor salary, is approximately $71,000 annually. (BLS)
What does a financial advisor do?
A Personal Financial Advisor, or financial planner, assesses the financial needs of individuals and helps them with decisions on investments, tax laws, and insurance. Advisors help clients budget for education expenses and save for retirement through investments.
Personal Financial Advisors average around $87,000 yearly.  Some of the best financial advisors can earn up to $200,000/year.
Because of the many questions to ask a financial advisor, professionals in this field must have knowledge in fields of business, social science, mathematics, investments, taxes, estate planning, and risk management. (BLS)
The Marketing and Sales program of study teaches CTE students to collect information and determine potential sales of a product or service and/or create a marketing campaign. Through this CTE program of study, high school students learn the skills necessary to understand data on customer demographics, preferences, and needs.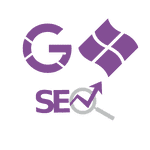 Google Analytics Certification, Certified Microsoft Office Specialist, and SEO Marketing Certification
CTE students interested in the Sales and Marketing pathway can use time during high school to obtain certification as a Microsoft Office Specialist or Expert – Excel, a Microsoft Office Specialist or Expert – Word, or a Google Analytics Individual Qualification.  All of these certifications can help students prepare for entry-level jobs in the field.
What is Google Analytics?
Google Analytics is the Google marketing platform that works by including JavaScript code on website pages. When users view a page, the JavaScript code executes the tracking operation for Analytics. Data is collected from HTTP requests, browser information, and cookies. Users need to be able to understand how to use Google Analytics to configure the general tracking process to ensure correct data reports are delivered. (Analytics Google)
A Google Analytics student can attend a digital marketing course to obtain a digital marketing certificate.  Digital marketing training is a lucrative career move for anyone interested in staying up to date with marketing trends.
Facebook Blueprint courses provide one of many online marketing courses that offer free, self-paced courses on social media advertising. (Hootsuite)
Jobs in Market Research and Insurance Sales
Careers in the market research and insurance fields depend on knowledge of finance and sales.  Both fields offer a variety of job positions for entry-level employees and professionals.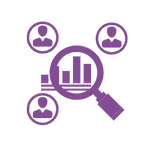 Market research analysts study market conditions to examine potential sales of a product or service. They use market research tools to help companies understand what products people want, who will buy them, and at what price. The annual average market research analyst salary in market research firms
is $68,000.
(
BLS
)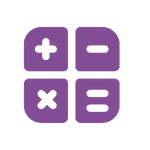 Actuarial science is the study of the financial implications of uncertain events. Actuaries learn to manage risk in a life insurance policy, health insurance, employee benefits, pensions, and investments. (VU)  
Actuaries earn a median actuary salary of $108,000 yearly, making it one of the highest paying jobs in the finance and business industry. (US News)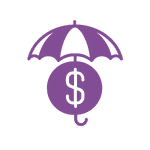 Insurance sales agents contact potential customers and sell different types of insurance. An insurance agent usually works in offices, and some travel to meet with clients. An insurance sales agent salary averages around  $43,000 yearly. (BLS)
Insurance underwriters are professionals who evaluate and analyze the risks involved in insuring people and assets. An insurance underwriter establishes the pricing for insurable risks. (Investopedia)  Insurance underwriting is a profitable career choice, earning just under $100,000 annually. 
A claims adjuster (or insurance adjuster), appraiser, examiner, and investigator evaluate insurance claims. They decide whether an insurance company must pay a claim and how much. (BLS)
Data analysts collect, clean, and interpret data in order to answer a question or solve a problem. Data analysts work in many industries, including finance, business, criminal justice, medicine, science, and government.  Data analyst jobs can also be listed under different titles, such as Data Scientist, Business Analyst, and Data Specialist. (Sisense)
A statistician uses mathematical techniques to analyze and interpret data and draw conclusions. Statisticians design surveys, experiments, and opinion polls to collect data and then analyze the data that is collected with the use of computers with specialized statistical software. (Career Explorer)
Additional Resources and Information on the CTE Business and Finance Cluster
Explore regional CTE programs