Transportation, Distribution, and Logistics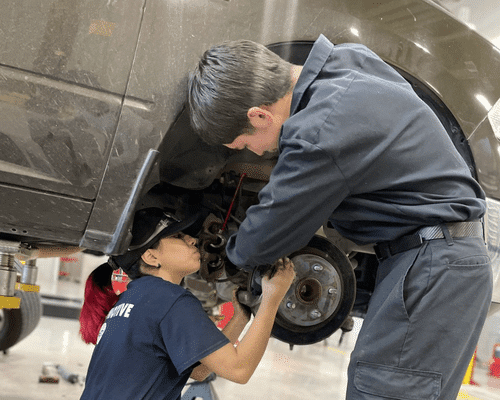 CTE Studies in Transportation, Distribution, and Logistics provide experience for students for warehouse jobs, truck driving jobs, air traffic controller and flight attendant jobs, and more.
The transportation CTE cluster focuses on planning, management, and movement of people and goods by road, air, pipeline, rail, and water. Transportation careers involve infrastructure planning and management, logistics services, mobile equipment operations, and facility maintenance. (Advance CTE)
Transportation careers include drivers, operators, and heavy machinery mechanics.
Jobs in public transportation, aviation, and logistics are relevant and always in demand. Students can learn a variety of skills in high school while preparing for a future in transportation.
Mass Transit and Public Transportation
Careers in mass transportation involve the movement of people within urban areas by busses, trains, and trams.  In order to transport people efficiently, the public transit system employs thousands of workers, including drivers, engineers, toll operators, etc.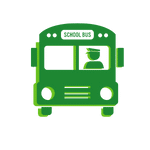 Dependable school bus drivers are integral to a solid educational program. School bus drivers provide safe and effective transportation for students. The School Bus Driver Safety Education Certification Training is a state-mandated program that provides 20 hours of certification training and an 8 hour recertification training course every three years.
In addition to the actual drivers, the School Bus Transportation Program hires staff to help properly maintain the skills to provide safe and efficient student transportation.  The program employees oversee the certification courses and provide technical assistance to the educational regional service centers. (Texas DPS)
Railroad Careers for Locomotives, Trains, and Subways
Railroad systems are complex, and they require numerous workers of varying levels of training and education. Conductors, locomotive engineers, train engine mechanics, rail traffic controllers, and management and administration are a few of the top railroad careers.  Subways, or underground railway systems, also employ subway operators and transportation specialists. Giant employers like Union Pacific Railroad and BNSF Railway cover the entire country and offer jobs in all levels of experience.
Commercial Bus Driver Jobs
Commercial bus drivers or bus operators are always in demand, and they can make around $45,000/year. Charter bus drivers are contracted for businesses, schools, and hotels.  Bus drivers enjoy interacting with new people and extensive travel. (GoGoCharters)
Automotive Technician Careers
The Automotive program of study teaches CTE students how to repair automobiles and service various vehicles. Students may learn to perform vehicle maintenance such as oil changes, lubrication, antifreeze installation, wiper blade replacement, or tire changes and repairs. Students can receive automotive technician training and earn Automotive Service Certification while still in high school. They can begin a career right after graduation or they can choose to continue their automotive trade in an auto mechanic school.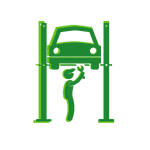 Auto mechanics service technicians are employed at gas stations, auto parts and tire stores, dealerships, and in the automotive repair and maintenance industry.  Mechanics average about $42,000 annually, according to U.S. News.  There are always opportunities to increase earnings by becoming a high-quality and trustworthy mechanic for loyal customers.
Truck Jobs and Truck Driving
Trucking jobs are constantly in demand, and they offer good pay, benefits, and the opportunity to travel.  Truck driving is a non-traditional lifestyle that requires patience and training in safety.  Truck drivers in Texas earn around $45,000 per year. Learn more about a typical truck driver's life at Trucking Truth.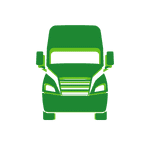 Trucking and diesel mechanics can earn around $59,000 annually in Texas, and job growth is expected to continue. (Salary.com)
Texas students can begin a pathway to a career in diesel mechanics or diesel mechanic school by taking CTE classes in high school.  Some schools offer the opportunity to receive certifications in many areas as heavy truck technicians.  They can achieve certifications in diesel engines, brakes, suspension, and electrical systems. (TEA)
Distribution and Logistics
Logistics workers focus on the transportation, distribution, and storage of goods.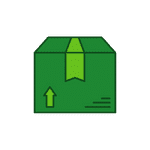 Distribution centers are the bridge between suppliers and customers. In addition to storing products like a warehouse, a distribution center also offers services like product mixing, packaging, cross-docking, and order fulfillment.  (Aero Fulfillment) or a Google Analytics Individual Qualification.  All of these certifications can help students prepare for entry-level jobs in the field.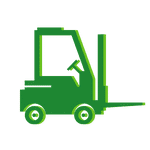 Demand for forklift operators is currently growing. Forklift operators move stock around a warehouse using a forklift or other loading device. Their main duties include operating forklifts, loading and unloading equipment, and storing or relocating materials within the warehouse or factory.  Forklift operators are essential for efficient warehouse workflow. (Indeed)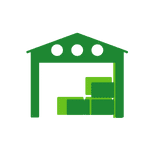 Warehouse associates, shipping and receiving clerks, and warehouse managers are a few workers that make up the warehouse industry.
Diesel and Heavy Equipment Operator Jobs
Heavy equipment operators use skills in analytics, attention to detail, knowledge of blueprints, teamwork, and multitasking to achieve successful careers.  A heavy equipment operator salary is around $62,000/year.  High school students can begin the pathway to heavy equipment operator school by taking CTE classes that aim to get certification as a heavy truck technician.
What does a heavy equipment operator do?
Construction projects always need heavy equipment workers that know how to operate backhoes, bulldozers, loaders, pavers, and cranes to prepare job sites for construction.
Heavy Equipment Operators operate machinery safely, load and unload equipment, and properly maintain, service, and store heavy equipment.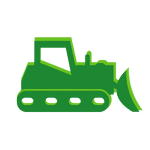 Holt Cat Jobs and Caterpillar Careers
Technicians and mechanics with heavy equipment experience can find reliable jobs anywhere.  In Texas, HOLT CAT is a huge employer of workers with interest and education in welding, truck engines, generators, and industrial and commercial engine repair.  The Caterpillar company and Holt Cat's collaboration with employees make these desirable places to work.
Sources and Additional Resources for Transportation Careers
Explore regional CTE programs