CTE - Education and Training
The CTE in education pathway can lead to various education and training jobs in the field of learning such as preschool, pre-k, kindergarten, elementary, middle school, and high school teaching or administration.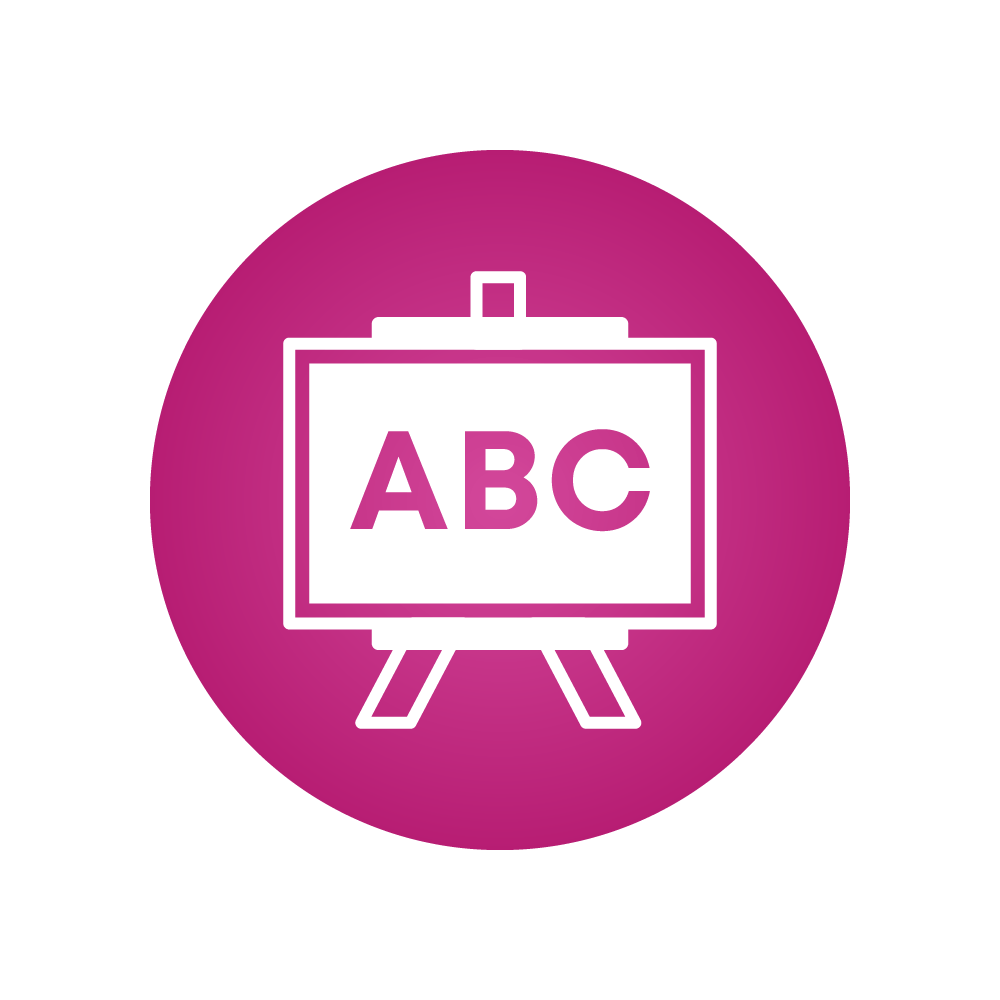 Early learning and child development studies teaches students how to become a teacher or teachers aide, or how to become a school counselor and more.
The Early Learning CTE pathway teaches training and education in early childhood education.  Students learn to support preschool and pre-k children. With this CTE training, students can learn how to instruct children in activities that introduce the basics of science, music, art, and literature while promoting social and intellectual growth. 
CTE Education students in search of hands-on experience during high school are encouraged to join groups like the Texas Association of Future Educators or the Family, Career, and Community Leaders of America (FCCLA).  They can also volunteer as a teaching aide or a special education teacher aide.

Child Development Associate Certification
High school CTE students can work toward a certification as a Child Development Associate before graduation. Students who earn the CDA certification are prepared for child development careers in order to foster the physical, social, and emotional growth of children. The program teaches child development stages and how to identify if a child is on track developmentally.
School Counseling and Psychology
A dedicated school counselor is a crucial part of the success of students in public schools. Counselors advise students on career aspirations, advocate for students' well-being, and help students overcome emotions, social, and academic barriers.

School counselor jobs exist in various school environments, from elementary to higher education. Students interested in how to become a counselor can earn a bachelors' degree in counseling. They can then pursue a doctoral degree in clinical psychology in order to become a school psychologist. School psychologists are similar to school counselors, but school psychologists can also diagnose and treat problems.

The Teaching and Training pathway prepares CTE learners for careers in teaching, instruction, and creation of instructional materials.  CTE students learn about a variety of student groups and their needs. CTE students learn to develop curriculum, coordinate educational content, and coach groups or individuals.

Educational Aide Certification
CTE students can earn certification as an educational aide while in high school.  They can work as an educational aide as a career or they can use it as a foundation to continue training to become literacy teachers, middle school or high school teachers, Career and Technical Education teachers, or special education teachers in secondary school.

Texas Teaching Certification
Texas teacher certification can be earned after completing a bachelor's degree.  Aspiring teachers can earn a Texas teaching certificate while in college or after college through online programs like Texas Teachers of Tomorrow or iTeach Texas.  Students can learn how to get a teaching certificate at the TEA teaching website.
Ready, Set, Teach Program
Ready, Set, Teach is a program for CTE students in high school that teaches educational technology, student learning, teaching strategies, and career exploration.

Google Certified Educator
Google Certified Educators know the basics of using Google classroom digital tools in teaching.  The certification program provides teachers an education on the use of edtech, or education technology, tools like the Google whiteboard and the Chromebook.  The Google educator certification benefits teachers by helping to make classrooms engaging and interactive. The use of Chromebooks or an online whiteboard keeps students interested while relieving some of the teacher's workload.
Sources and Additional Information on the Educatin and Training CTE Cluster:
Explore regional CTE programs