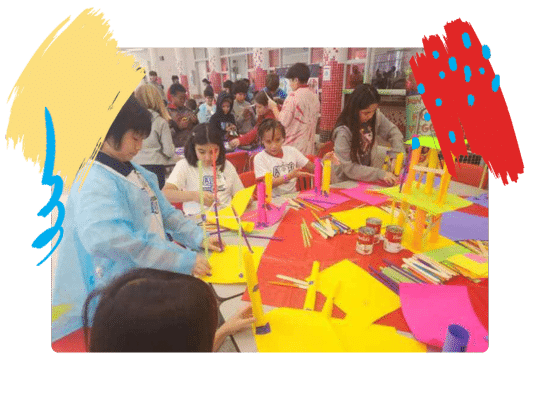 A Public School CTE STEM Program can prepare students for valuable careers in Cybersecurity, Engineering, Biomedicine, Coding, and Renewable Energy
STEM jobs are in high demand as STEM education is crucial for keeping the United States competitive in the global market. There has been a significant increase in interest in STEM education and STEM-related careers, including a focus on women in STEM and inciting curiosity in children with popular STEM toys and projects.  (
STEM-Best Colleges
)
STEM education includes the following areas of study:
Natural, physical, and life sciences, and sometimes including medicine

All types of engineering

Computers, electronics, and other technology-related studies

Mathematics and fields that highly involve mathematical principles
CTE Clusters and STEM Programs of Study

Students in STEM careers can work to become a paleontologist, archeologist, or chemist, or work in geology in the oil and gas industry. But many STEM occupations are embedded within all CTE career clusters to expand opportunities for students to engage in STEM learning. 
STEM careers can be found in STEM program pathways, as well as other CTE pathways. Students can study business and STEM as data analysts, or combine information technology and STEM as computer programmers.  Many engineering pathways are included in STEM courses, as well as other CTE pathways like architecture, manufacturing, and agriculture.

Student STEM Organizations
Public school students can participate in STEM-related activities and groups like SkillsUSA and the CyberPatriot organizations.

SkillsUSA is a nonprofit national education association made up of students, teachers, and industry who work together to ensure that America has a skilled workforce. SkillsUSA supports students preparing for careers in trade, technical, and skilled service occupations. 

CyberPatriot is the Air Force Association's National Youth Cyber Education Program which aims to inspire K-12 students toward cybersecurity careers or other STEM disciplines. The CyberPatriot program sponsors the National Youth Cyber Defense Competition, which is the nation's largest high school and middle school cyber defense competition. Other CyberPatriot programs for younger students include AFA CyberCamps, a cyber education initiative for elementary students.
STEM, Computer Science, and Programming
Information science is a broad field of the computer sciences that includes studies in software development, programming, coding, and cybersecurity.  Students can train to become a computer technician or a network technician, where they oversee IT networks and operating systems, or they can study to program software and protect the security of computer networks.
CTE Computer Science programs of study can also be found within the Information Technology cluster. (Link to IT page)
Software engineering applies to the design, development, maintenance, testing, and evaluation of computer software. 
Students considering how to become a software engineer can follow common steps in starting a career:
Choose a software engineering career path.

Learn about software engineering through a bootcamp, self-study, or college.

Develop and refine your technical skills while building your portfolio.

Prepare for and start your job search.
Software Developer and Web Developer Careers
Software development is the process of conceiving, specifying, designing, programming, documenting, testing, and bug fixing.  Software developers learn and utilize the Software Development Life Cycle.  This process is divided into building steps, which are the core components for software development projects: Planning, Requirements, Design, Build, Document, Test, Deploy, Maintain. (Phases of Software Development-PhoenixNAP)
Best Colleges explains the difference between software developers and web developers. Software engineers typically work in technical departments in research and development, data, and machine learning. Software engineers typically learn many programming languages and programming trends.    
Web developers create and maintain websites.   Web developers usually work in IT or marketing departments and might know JavaScript, CSS, and HTML to create visual, user-friendly websites.

IT Certifications and Computer Programming Languages
Students can begin to learn computer programming languages, learn how to code, and receive IT certifications while in high school CTE classes.
Common cyber-attacks include phishing, social engineering, malware, and ransomware. Top cybersecurity companies help organizations safeguard their systems from unauthorized and illegal access. (
Indexsy
)
A career within the exciting cybersecurity pathway can include information security analyst, security engineer, incident manager, or chief information security officer, with salaries ranging from $80,000 to $160,000 per year.
IT Certifications and Cyber Security Certifications
CTE students can begin working to gain a Cybersecurity certificate in high school along with numerous other IT certifications.  The STEM and Information Technology Clusters work together to provide a solid educational foundation for Computer Science learning.
Engineers figure out how things work and find practical uses for scientific discoveries using science and math.  

Engineering technicians work alongside engineers and technologists. Engineering technician jobs require technicians to assist engineers in solving problems and designing products. 
There are many types of engineering careers included in the STEM cluster, as well as other CTE clusters.

According to the U.S. Bureau of Labor Statistics, civil engineers design, build and supervise infrastructure projects and systems.

U.S. News reports that the average civil engineer salary is around $87,000, which is similar to a structural engineer salary. 
More about Civil Engineering in the Architecture and Construction CTE Cluster. (link to A C page)

A mechanical engineering technician helps mechanical engineers design, develop, test, and manufacture tools, engines, and machines.  (USBLS)
More about Mechanical Engineering in the Manufacturing CTE Cluster.  (link to Manu page)
educational foundation for Computer Science learning.

Environmental Engineering
An environmental engineering technician works indoors and outdoors to help ensure environmental quality.  They aid environmental engineers in developing solutions to control and prevent damage caused by pollution and other environmental issues.  (USBLS)
More about Environmental Engineering in the Agriculture, Food, and Natural Resources CTE Cluster.  (link to AG page)
STEM and Biomedical Science Careers- health science link
Biomedical sciences, or Biomedicine, combine the fields of biology and medicine in order to focus on the health of both animals and humans.  Biomedicine is the study of areas of biology and chemistry that are relevant to healthcare including life sciences, physiological sciences, and bioengineering. Biomedical Science careers are usually research- and lab-based, as biological technicians or laboratory assistants. (Study.EU)
More about Biomedical Science in the Health Sciences CTE Cluster (link to HS page)

CTE students can start a path to medical lab technician jobs by working towards a lab technician certification.  Lab techs can work in hospital, diagnostic, or commercial labs, fertility clinics, blood and organ banks, and pharmaceutical companies
Forensic science careers start with certifications in lab technology. A 
A forensic science technician handles crime scene evidence. A forensic technician collects and analyzes evidence in a laboratory and summarizes their findings in written reports.  (
Criminal Justice Degree Schools
)
STEM and Renewable Energy Jobs
CTE students can learn to use STEM education on a pathway to careers in solar and wind energy.

Solar Energy and Working with Photovoltaic Solar Panels
The solar power industry includes occupations in a number of major fields: research and development, manufacturing of solar power materials, construction of solar power plants, operation of solar power plants, and solar power installation and maintenance. (USBLS)
More about solar energy careers in the Architecture and Construction CTE Cluster. (link to AC page)
Wind turbine technician is the fastest-growing job in the country, according to the Bureau of Labor Statistics. !Work on wind turbines expects to increase by 60% over the next decade!
More about wind turbine careers in the Manufacturing CTE Cluster. (link to manu page)
Many STEM careers are mathematics-related. Mathematicians and statisticians analyze data and apply computational techniques to solve problems.  Top mathematicians and statisticians employers are the federal government and scientific research companies. Mathematicians and statisticians work regularly with engineers, scientists, and other specialists. (USBLS)
More about math careers in the Business, Marketing, and Finance CTE Cluster. (link to business page)

Statistician and Data Analyst Jobs
Data analysts collect, clean, and interpret data in order to answer a question or solve a problem. Data analysts work in many industries, including finance, business, criminal justice, medicine, science, and government.

Actuarial science is the study of the financial implications of uncertain events. Actuaries learn to quantify and manage risk in life and health insurance, employee benefits, pensions, and investments. (
VU
)
  The national annual average actuary salary is $122,000
Angleton ISD STEM Ozobot Program
Angleton ISD Education Foundation in community partnership with Sparklight funds projects year-round with donations. Sparklight gave $5000 to the Foundation to bring Ozobots to classrooms like Mrs. Hooper's class at Frontier Elementary.
The program supports future imagination and learning by providing world-class engaging experiences. Students can work through an engineering problem, put it on paper, and code robots together. The program provides innovative opportunities and technology to students to prepare them for college, career, and life.
Additional Resources for STEM-Related Topics
Explore regional CTE programs