Cleveland ISD kindergarten teacher, Mrs. Bobbie Rodriguez, received an incredible honor to spend a weekend at Disneyland!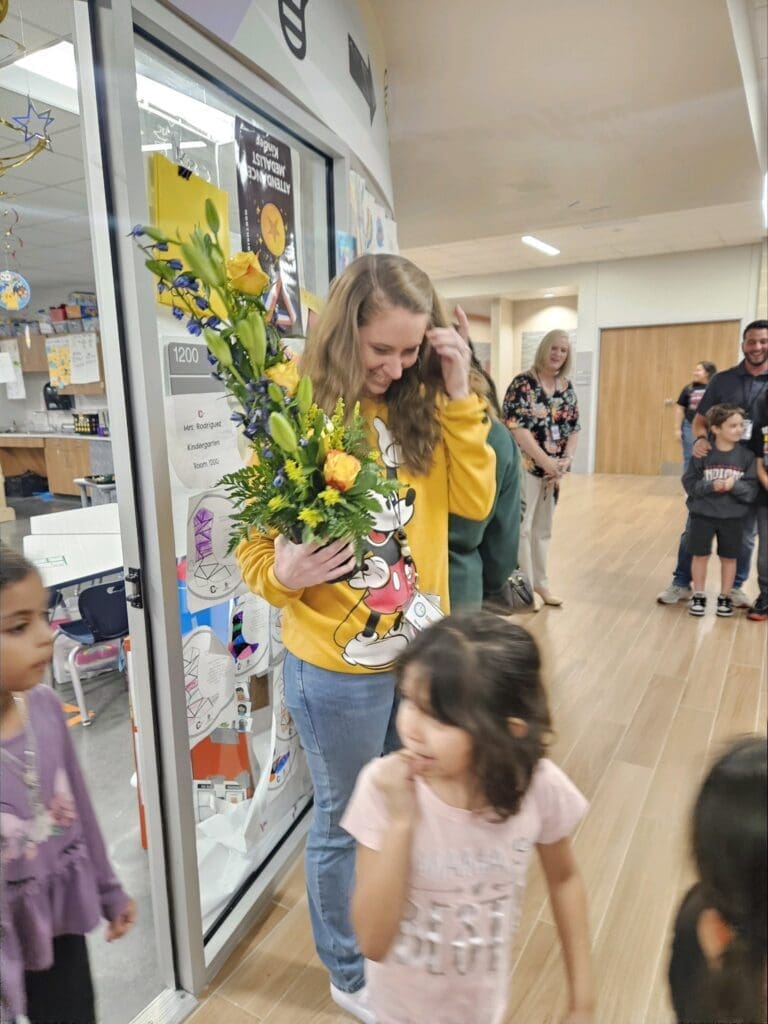 The Walt Disney Company recently kicked off its 100 year celebration, in which they are conducting numerous celebrations and recognitions. One of the contests through their Disney Imagination Campus program aims to find and "recognize 100 exceptional teachers who reflect the creativity and imagination of Walt Disney to attend a one-of-a-kind teacher event." The contest included having to write an essay to describe different examples of how the teacher brings "wonder, creativity, and imagination" to life in the classroom.
Bobbie decided to enter the contest, and out of thousands of entries from across the country, she was chosen as one of the 100 teachers to be honored! With this honor, Bobbie will get to spend a weekend at Disneyland where she will be honored at a special event and listen to a keynote, participate in a day of professional development at the Disney Imagination Campus, and other surprises that Disney hasn't told her about yet.
Bobbie puts so much time into making sure that her students have the absolute best experience in her classroom. Whether it's turning her classroom into outer space, preparing science experiments to engage her students, or finding fun ways to integrate different topics into her lessons, she always makes sure that her students are learning.