HIGHLIGHTING GOVERNMENT CTE PROGRAMS ON ELECTION DAY
Our traditional public schools offer exciting pathways that introduce students to careers in governance and public administration.  Hence, Election Day is a great time to highlight this valuable course of study. As voting records across the country are being shattered, interest in government and public administration has risen.  As we await the 2020 election results, we remind our students and families of the many opportunities our school districts provide for public administration jobs and government CTE careers.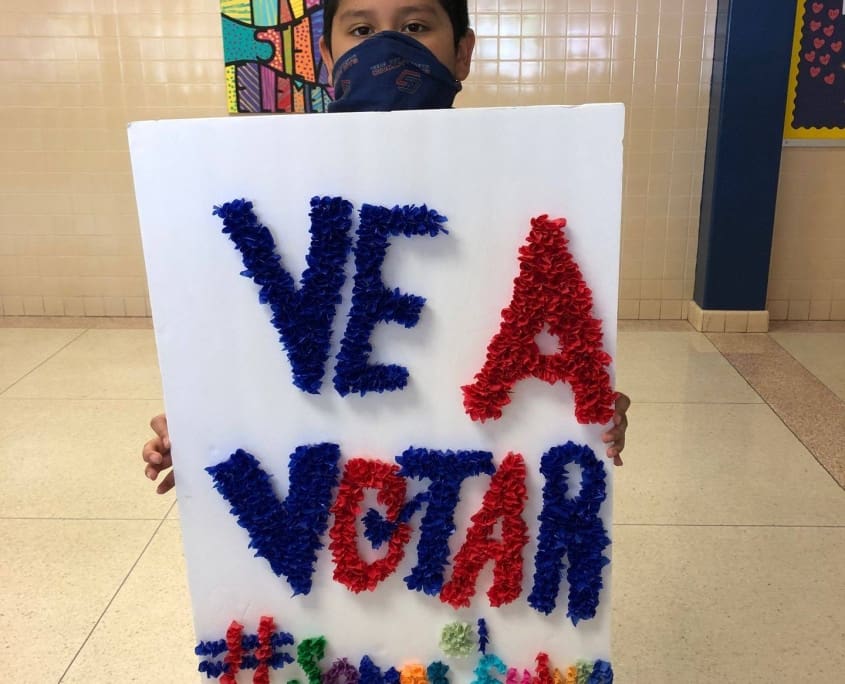 Modeling Government in Public Schools
The Career and Technical (CTE) Cluster, "Law and Public Service", begins in middle school, but students are introduced to government at the elementary level.  Public schools introduce the role of the three branches of government and the voting process in elementary school.  Teachers create mock elections in classrooms for children to educate and include them in the excitement of election season.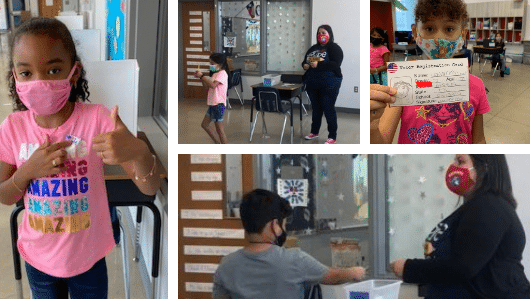 In middle and high school, students dig deeper into government jobs and political science in the Law and Public Service CTE cluster.  This career cluster includes the educational pathway, "Government and Public Administration".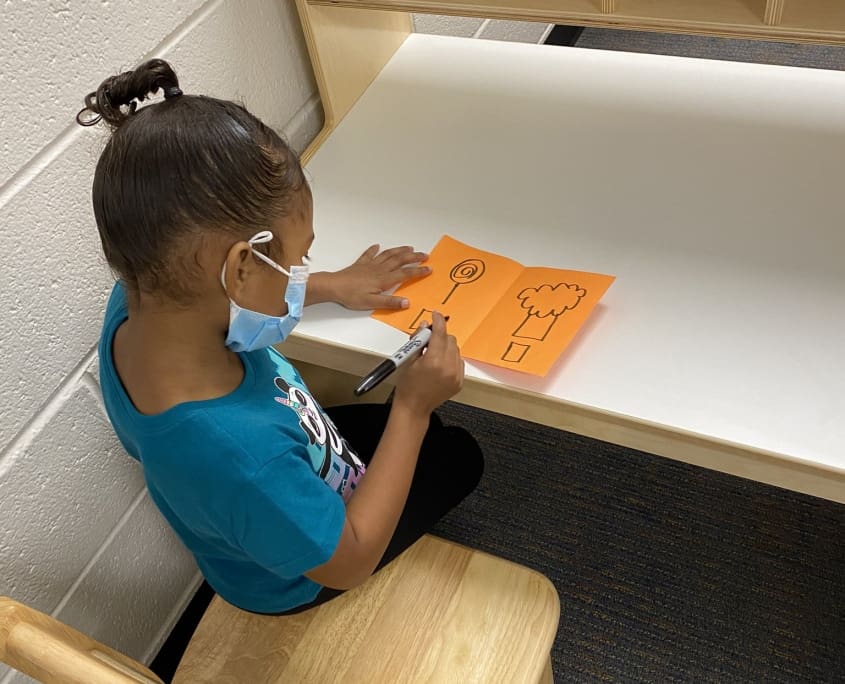 High school students are introduced to the basics of how to become a politician, a law enforcement agent, or a public servant through extracurricular programs. Additionally, they can join service organizations like Key Club, which teaches leadership and volunteerism. They can also begin a path to a career in governance by joining their student advisory board or running for student council. These opportunities are a step toward opportunities later in public administration jobs.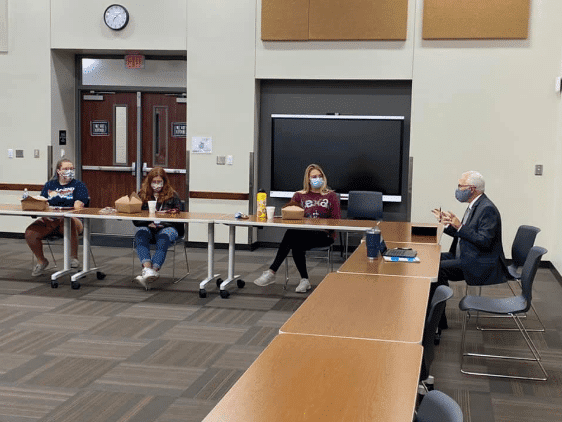 Benefits of Public School Government CTE Programs
Career and Technical Education jobs are always in high demand.
CTE classes provide job training and hands-on experience.
CTE students are more likely to graduate high school than non-CTE students.
Schools with a CTE curriculum produce students with higher grades in reading, science, and mathematics than schools without CTE course offerings.
Student Council Participation
A Student Council is a group of volunteer and elected students who work together with an adult advisor to provide a platform for student opinions and feedback regarding school activities and affairs.  In addition, Student Council participation allows opportunities for experience in leadership and community relations.  The Texas Association of Student Councils (TASC) states that through projects and activities, student councils work to promote:
CITIZENSHIP
SCHOLARSHIP
LEADERSHIP
HUMAN RELATIONS
CULTURAL VALUES
High school students seeking additional opportunities to prepare for a career in public service, administration, or government jobs, can qualify for programs like the one offered through USAjobs.gov. The Pathways Program offers paid federal internship and employment opportunities for students currently in school, recent high school graduates, and students holding advanced degrees.  In fact, the program allows students the opportunity to work in federal agencies and explore federal government jobs while they are still in school.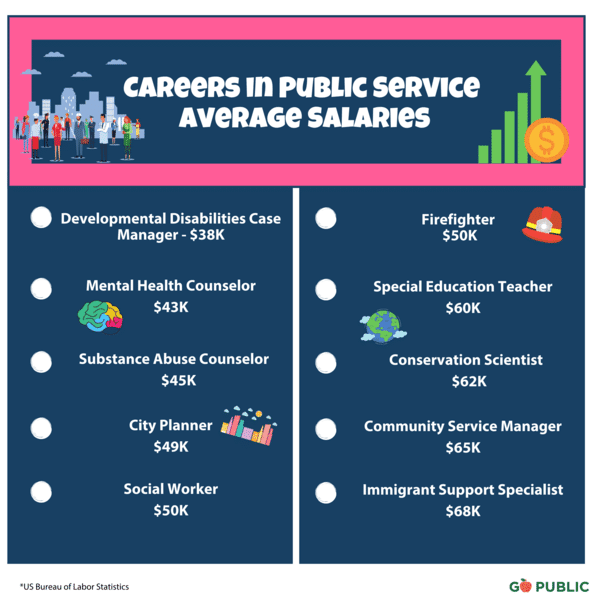 Careers in public service are always in demand.  The opportunities in this field are meaningful and limitless.  A few of the most popular jobs include counseling, education, and management.  Because of their high average annual salaries and room for advancement, these careers are lucrative and valuable.
Jobs within the three branches of government cover everything from law enforcement and legal careers to legislative positions.  Careers in government have stable annual salaries and opportunities for growth and development.   Government workers are essential for the country to run effectively, which makes this field of work exciting and purposeful.
Northside ISD High School Named in Honor of Justice Sotomayor
San Antonio's Northside Independent School District is honoring government icons and introducing it's newest high school!  NISD has a tradition of naming high schools after Supreme Court justices, and this school is named after U.S. Supreme Court Justice Sonia Sotomayor.  Additionally, this will be San Antonio's first high school to honor a Latina or Latino in the majority-Latino city.
Justice Sotomayor is the first Hispanic and third female to serve as one of our United States Supreme Court justices.  She was appointed to the position in 2009 after her nomination by President Barack Obama.  Justice Sotomayor's concern for defendant's rights, criminal justice reform, and equality make her a role model for NISD students and staff.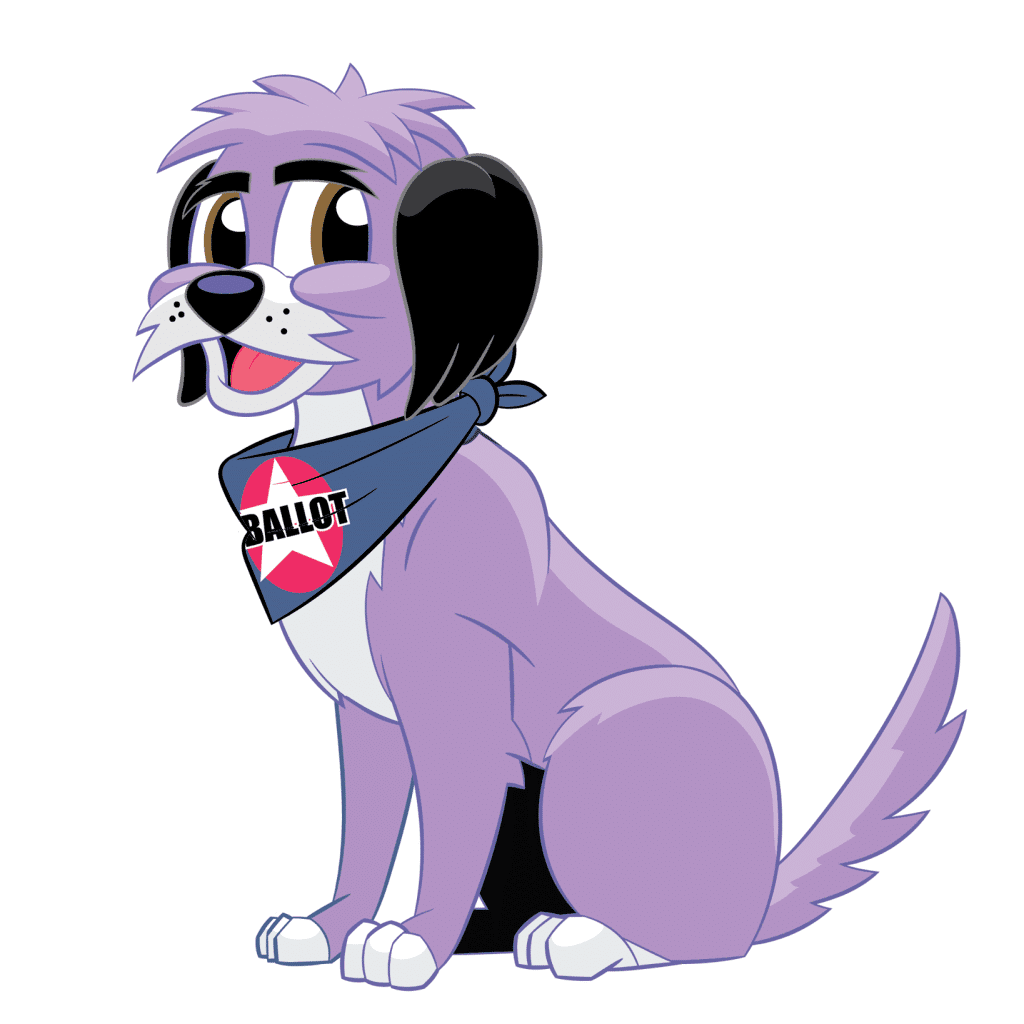 Learn to Vote with Ballot
Some of our elementary schools participated in a coloring contest with
 Ballot the Dog
! Ballot helps educators and parents to introduce children (and adults) to the voting experience in a fun way! Ballot the Dog struts and dances as he shows what it's like to vote in Texas.  Ballot presents his ID, provides his signature, and proudly votes. And then he celebrates with his own voting dance!
Sources and Additional Information