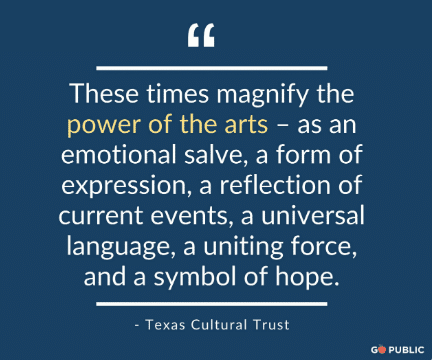 We celebrated National Arts in Education Week on September 13th-19th this year.  During this week we honored fine arts education in public schools.  Since 2010, when Congress designated this nationally recognized week, we celebrate the importance of including fine arts programs as a crucial part of a whole education.
The 2010 resolution states, "Arts education, comprising a rich array of disciplines including dance, music, theatre, media arts, literature, design, and visual arts, is a core academic subject and an essential element of a complete and balanced education for all students." (House Resolution 275)
What is Fine Art? Defining the types of arts in schools: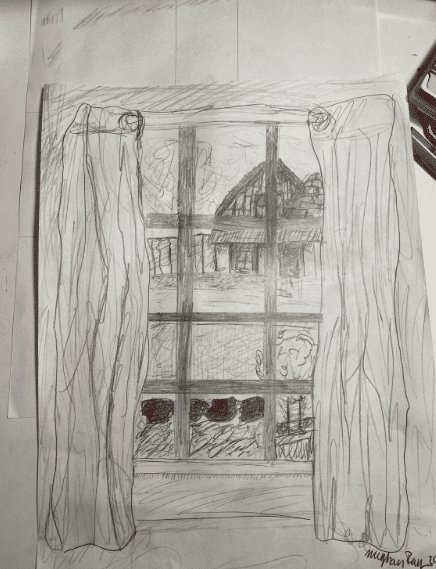 Fine arts are creative art whose products are to be appreciated primarily or solely for their imaginative, aesthetic, or intellectual content.  Under the category of fine art, there are subcategories which include:
Performing arts use artists' bodies and voices to express an idea.  Theater, speech, dance, and music are examples of performance art.  
Visual arts are defined as works that are meant to be seen. Sculpture, painting, photography, drawing, film, and architecture are examples of visual art. 
Decorative arts are also considered visual arts and they include interior design, jewelry making, furniture, metalworks, and ceramics. 
New media art or multimedia art are terms that used to be classified as digital art.  This type of visual artistry uses digital technology in the creative process.  This includes digital animation, special effects, digital painting, and graphic design.
Regarding visual arts, The Texas Art Education Association states that:
Visual arts are essential at all levels of human development.
All students of multiple learning styles and varying degrees of intelligence are capable of benefiting from visual arts.
The study of visual arts develops critical and creative thinkers.
Visual literacy and self- expression are vital forms of communication in a global society.
Visual art education requires professionally certified art instructors practicing continued professional development.
Research and development in visual arts education are essential.
How are Fine Arts studies beneficial?
From kindergarten to college, all students benefit from studying the arts.  Dance, theatre, music education, media arts, and visual arts enhance creativity and innovative thinking skills.  Students exercise fine motor skills, learn to balance emotions, and expand social skills.   They become self-learners as well as collaborators.  Some fine arts programs also offer a level of physical activity that cannot be matched in other core classes. 
The benefits of art in education are profound.  Studies show that art education can lead to higher attendance and graduation rates, as well as higher test scores. (Missouri Arts Council Study) Fine arts studies increase proficiency in other core subjects such as reading, writing, and math. (USA Today Arts Education Study)
Deeper Learning Skills
According to a study from the Education Commission of the States, "the arts bolster the development of what is commonly referred to as deeper learning skills. Deeper learning is an umbrella term defining the skills and knowledge students need to attain success in college, career, and citizenship."  The study explains that students that possess deeper learning skills benefit in numerous areas including:
Mastering core academic content
Critical thinking and complex problem-solving
Collaboration and teamwork
Effective communication
Developing academic mindsets
Integrated Arts Learning
The Education Commission of the States also explains the benefits of integrated arts learning. The ECS defines integrated arts learning as "an approach to teaching and learning in which students engage in a creative process that connects an art form with another subject to promote deeper learning in both."  Integrating arts education with a core curriculum has the potential to enhance the learning of both subjects.  For example, an ELL (English Language Learner) student can learn communication skills and new vocabulary words by participating in a theater program.
One of the national CTE career clusters includes a pathway for arts, A/V technology, and communications.  This pathway includes a variety of fine arts categories such as performing arts, audio and visual technology, printing technology, journalism, broadcasting, telecommunications, and visual arts.
Art education prepares CTE students for the workforce with creative problem-solving skills, confidence in communication and collaboration, and leadership abilities. Our public school districts incorporate the arts into CTE in areas like graphic design, film production, and media arts. (Ed Note Blog- The Arts and CTE)
> READ ABOUT OUR TEA Arts, A/V Technology and Digital Communications PROGRAMS
How can we honor National Arts in Education Week?
This year our schools and educators are teaching fine arts in new, innovative ways. It is a great time to highlight the creative methods our public school teachers are using to teach the arts.   
The National Education Association invites anyone to join the social media campaign #BecauseOfArtsEd to honor awareness of arts education on a national level.  The campaign invites people to share personal stories of how art education impacted their lives.
>> Read more about our public school districts' fine arts programs on our Fine Arts page