North East ISD student, Jennifer Martins, helps with NEISD summer meals and shares her story.
Jennifer Martins remembers going through the lunch line at Garner Middle School when she was younger. Spaghetti Day was her favorite.
"My dad always loves to bake and cook," said Martins. "I am kind of like him." She started taking culinary classes at MacArthur High School. Those classes set her up for her first job, working the summer feeding program at Garner. North East ISD has hired several culinary students in the summer to help with summer feeding.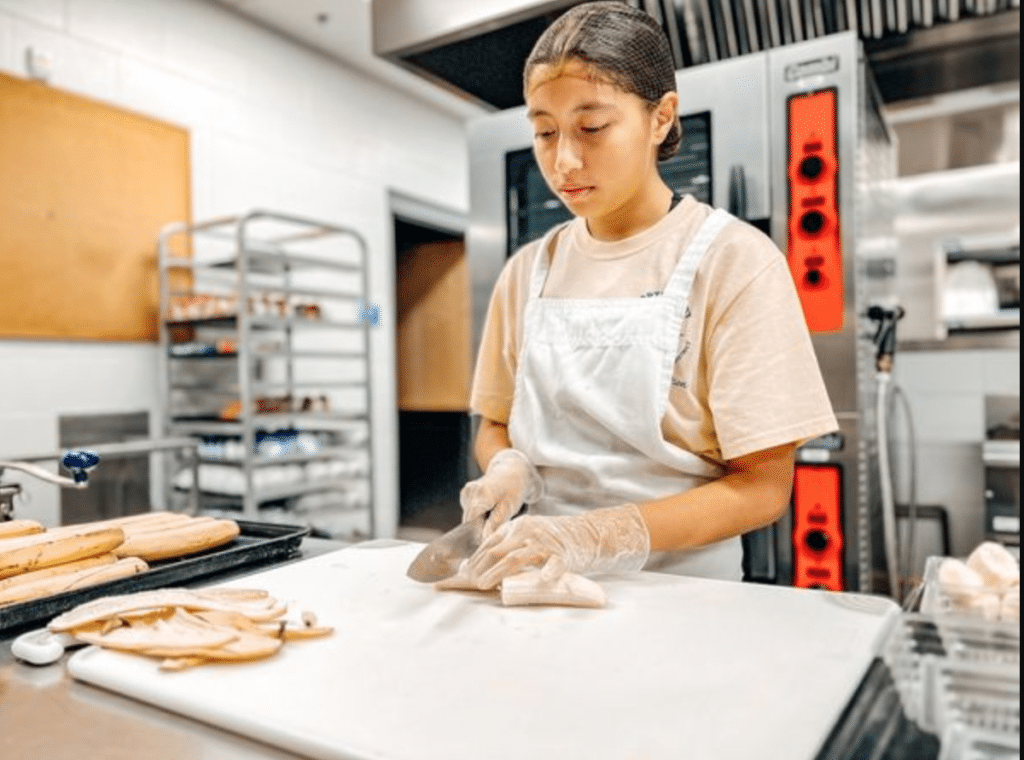 Jennifer loves cutting up fruits and vegetables. She also likes setting them up in colorful ways on the line, something she learned from Garner's Summer Feeding Cafeteria Manager Virginia Guajardo.
"It's nice to give them this opportunity," said Guajardo. "She's learning very fast and seems to be enjoying it. We welcome more students."
While this summer job is nostalgic for Jennifer, it's also been eye-opening to see what goes into feeding a cafeteria full of students. As she enters her junior year at MacArthur, she has a newfound appreciation for all the work that goes into making meals for the thousands of students in our District.
"When you are a kid, you always kind of wonder what goes on in the back, and now, I do!"
Blog By: Aimet Luna, The University of Texas at Austin
Sources: