East Central ISD's Highland Elementary School introduced its newest way to engage students in reading and books!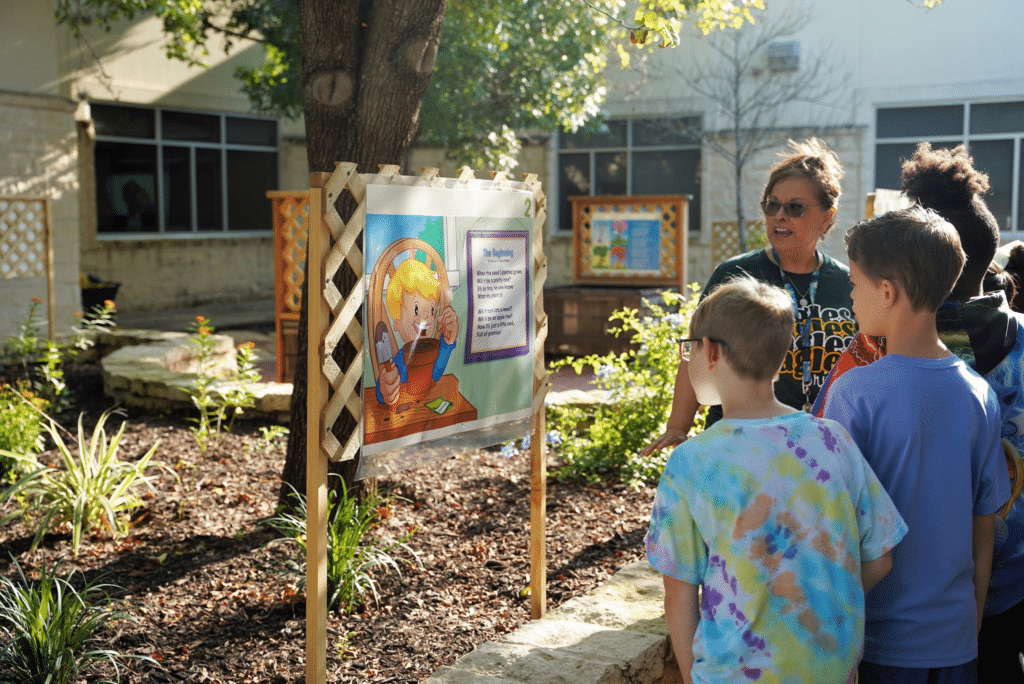 The last day of school was an extra special one at Highland Forest Elementary – the school, along with Librarian Josie Martinez, unveiled its shiny new Book Vending Machine and beautiful Storywalk Garden.
The East Central School Foundation's Leroy Smith Teacher Mini-Grant program funded the Book Vending Machine. Students can earn coins for good behavior and "purchase" books to build their home library.
The Storywalk Garden will provide a unique outdoor learning classroom complete with a lovely landscape.