Clear Lake High School celebrated 50 years in October and hosted several special events for alumni and the community. The sizable and spirited turn out is proof that the school's motto, "Once a Falcon, Always a Falcon," passes the test of time.
Clear Lake High School opened its doors in 1972 to relieve crowding at the District's first high school campus, Clear Creek High School, due to the flourishing human spaceflight program and continued influx of employees to the NASA Johnson Space Center from all around the United States.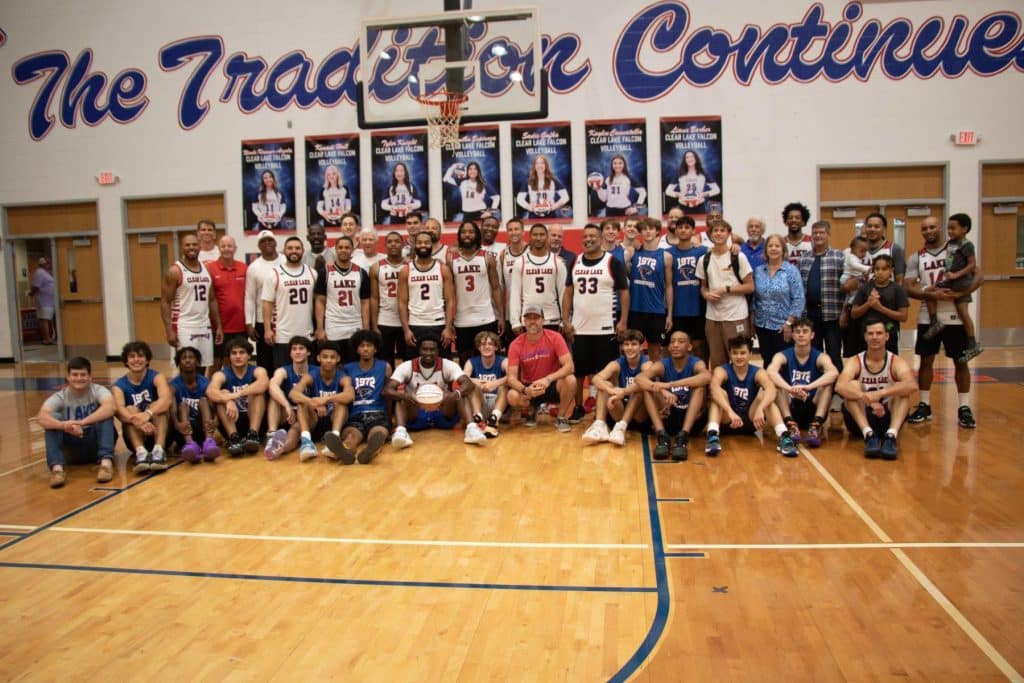 The Clear Lake High School 50th Anniversary Ceremony was conceived of and curated by Clear Lake High School Orchestra Director Bryan Buffaloe. The ceremony, held in the Performing Arts Center, featured a musical showcase of alumni and student choirs and musicians conducted by former choir and orchestra directors. The multi-generational performance included several emotive arrangements including the specially-commissioned "Future Falconry," a composition by James Tabata of the Class of 2012.
Hundreds of parents and children enjoyed food trucks, bounce houses, and games led by student organizations in the courtyard of Clear Lake High School. An epic basketball game between alumni and current team members was played on Lynn McDonald court in Krueger Fieldhouse.
More of the story here.